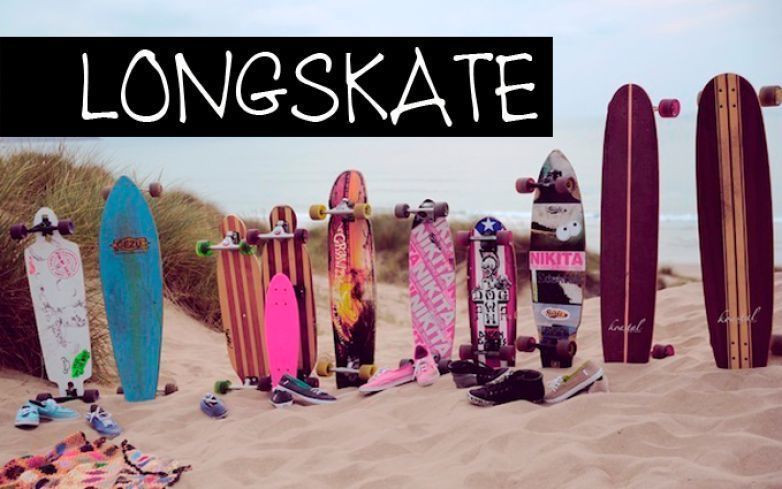 You now have our new longskate courses available, a urban fashionable sport with which you can surf the road.
Our courses allow you to learn riding down hill, to race, freeride , do skids and / or simply use it as a transport.
The longboard, is a type of skateboard , where a longboard is used: longer than usual (in English Longboard ) . Longboards are commonly used to descend slopes, racing, freeride , drifting to and / or simply as a means of transport. The most prominent are longboarders Patrick Switzer ( Rayne ), James Kelly ( Arbor Collective ), Brian Bishop ( Original skateboards ) , Liam Morgan ( Comet skateboards ) and Katiana Torrebella ( Roxy ) .
Longboards measure between 70 and 200 cm. long and between 22 and 28 cm. wide. Boards have various shapes as pintail, flat nose, drop through, drop deck and boards shaped like a common skateboard. The pintails (narrow tail) allow you to use larger wheels and wider axles, enabling a similar handling of a surf board. The drop decks and drop through decks bring the board closer to the ground to lower the center of gravity providing stability, and are used to lower slopes at high speeds. Average length boards (95 to 125 cm.) This are the most versatile. The bigger weight and length of a longboard makes it less suitable for jumps and skate tricks, but it gives fluidity to have more movement. Longboards also use larger wheels than common skateboards, giving the rider more stability and handling on pavement irregularities. Its design allows the rider to produce wide turns and controlled skids similar to surf and snowboard.

Do not miss the opportunity to get started in a sport with an increasing popularity within and outside the islands. Our courses are designed to start from scratch or improve technique in those students who already have traditional skate skills.
Last modified onMonday, 16 December 2013 07:57