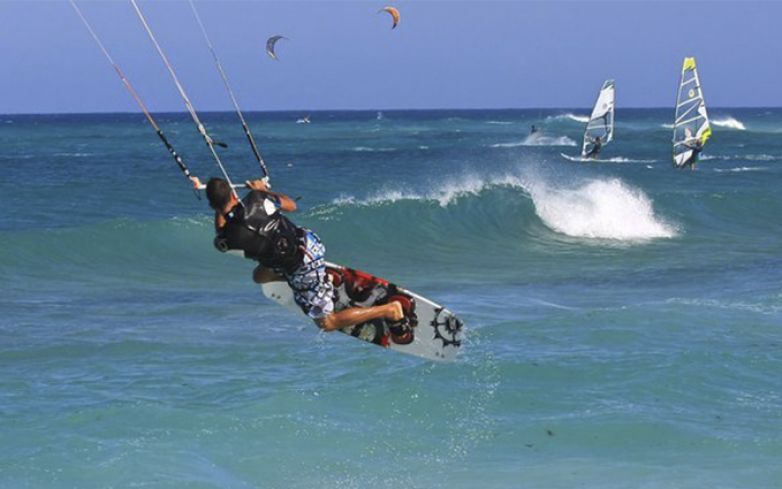 This option will make you discover the hidden secrets of the island. We organise individual or in group downwind in different spots. Our support boat will always be with you and there will also be a local instructor to guide you.
Try the particular downwind from Lanzarote to Fuerteventura, a unique session that is not accessible to everyone. This unforgettable experience will make your kite holidays very special. This adventure will make of your stay in Fuerteventura a once-in-a-lifetime experience!
Safely enjoy riding the best spots on the island that give conditions to suit all tastes: waves or flat water, according to your preferences. Our knowledge of the island is available to you in order to make your experience unforgettable.
Video and photos will be available so that you never forget your stop at Fuerteventura Kite School.