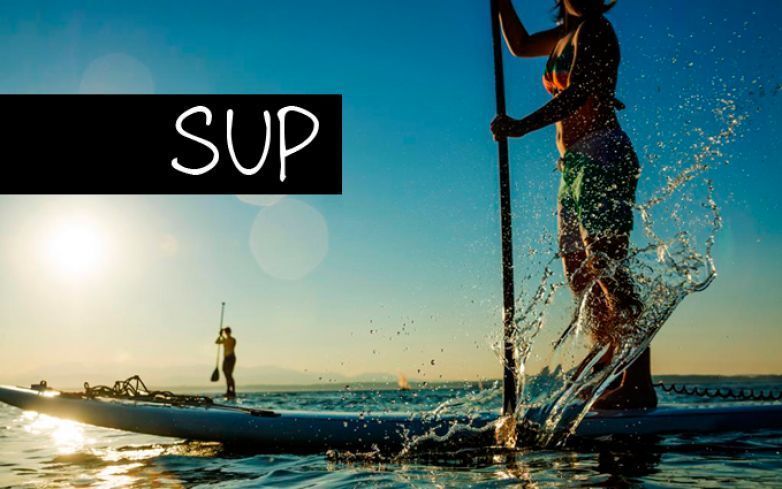 The SUP , "STAND UP PADDLE" or also known as "PADDLE SURF" is a new surfing related type of sport which consists of paddling on top of a high volume surfboard, with the help of a paddle of course.
EIn hardly any time you will discover the reasons why SUP has become a fashionable sport. Easy to learn and accessible for all sort of people, you'll be able to scroll over flat water and surf over small and big waves.
Its biggest advantage is that the student will perceive all sensations given by sliding over water on top o a board and with little training he will be able to even ride his first wave!.
Our Instructors
All instructors of our school are graduates from IOSUP (Stand Up Paddle International Organization), FES (Spanish Surfing Federation), FCS (Canarian Surf Federation), along with first aid and rescue certificates.
01Theory
Help and self rescue
Warm up exercises
Recognize streams and canals
Materials, sizes and shapes
Knowledge of equipment
02Practice
Entering and exiting water
Standing on top of the board
Paddling technique and turns
Rowing knees up
Total balance in water
Overcoming waves
Riding waves properly
Takeoff (Take Off )
Self rescue practice
Our coaches are responsible to combine theory and practice in the best way to enhance your learning.
Moreover, in Fuerteventura, we are lucky to enjoy a pleasant weather throughout the year, together with the excellent conditions and variety of spots, plus the energy of our instructors; SUP lessons are a unique opportunity to meet this incredible sport, which is suitable for children and adults, both in calm water and waves.